FB09 - The CDO Workshop
by Peter Aiken
Reflections on organizational IT performance, combined with decisive performance measurements, indicate that IT has been asked to do a job that it cannot do well. Data are assets that deserve to be managed as professionally and aggressively as comparable organizational assets.  
Studies show that approximately 10% of organizations achieve a positive return on their investments in data.  In the face of the accelerating "data explosion," this leaves most organizations unprepared to leverage their non-depletable, non-degrading, durable, strategic asset.
The redress assigns this vital, lacking function to its rightful owner and driver, the business. Transformation may require some organizational discomfort. We now have evidence that organizations successfully creating CDOs achieve improved results.
Further, these directly and obviously come from better organizational data management stemming from the CDO leadership.
Comprehending the particular nature of data assets and the value inside it.
Understanding the challenges faced by organizations when attempting to leverage data and the reasons why the CDO role is a key to improve results.
Recognizing different roles, responsibilities, organizational structures involved in data practices and identyfing typical principles for the success of data management initiatives
Physical classes taught by Trainer.
Duration: 6 hours divided in 1 day
The course includes:
access to the digital material of the lessons through the FIT Academy e-learning platform.
Remote Learning with Trainer
Live webinar classes taught online by Trainer.
Duration: 7,5 hours divided in 3 modules
The course includes:
access to the digital material of the lessons through the FIT Academy e-learning platform.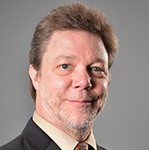 Peter Aiken
Associate Professor of Information Systems & Anything
Trainers Spoken Language: English
All the course materials are provided in English
Aiken P., Harbour T., Walteraiken K., Kelly E., Walsh B. The CDO Journey: Insights and Advice for Data Leaders. Technics Publications. 2020.
Aiken P., Gorman M. M., The Case for the Chief Data Officer: Recasting the C-Suite to Leverage Your Most Valuable Asset. Morgan Kaufmann, 2013
Aiken P., Walton Billings J. Monetizing Data Management: Finding the Value in your Organization's Most Important Asset. Technics Publications. 2013.